Sing for Hope's Education program provides dynamic arts classes, workshops, and standards-based initiatives that inspire positive action and uplift youth, educators, and communities. The program is centered on our signature Sustainable Development Goals (SDG) Arts Curriculum, our creative-service-learning curriculum that uses the arts to drive awareness and action for The United Nations Sustainable Development Goals, seventeen interlinked objectives adopted by The UN in 2012 to serve as "a shared blueprint for peace and prosperity for people and the planet." Sing for Hope's SDG Arts Curriculum is delivered in partnership with New York City Department of Education schools, Amani Sing for Hope Public Charter School, select international pilot campuses, and (starting in FY24/FY25) Sing for Hope School Clubs, our school-based replication vehicle for local ownership and innovation.
HandaHarmony at the United Nations
Sing for Hope's HandaHarmony Global Youth initiative leverages the power of youth creativity and the arts as drivers of the Sustainable Development Goals. For the third consecutive year, in partnership with UNICEF and the International Foundation for Arts and Culture, HandaHarmony students shared performance and conversation with world leaders at the United Nations HighLevel Political Forum, demonstrating the key role of global youth in the UN Decade of Action. This year's High-Level Political Forum was held virtually, with an expected return to in-person convening in 2022.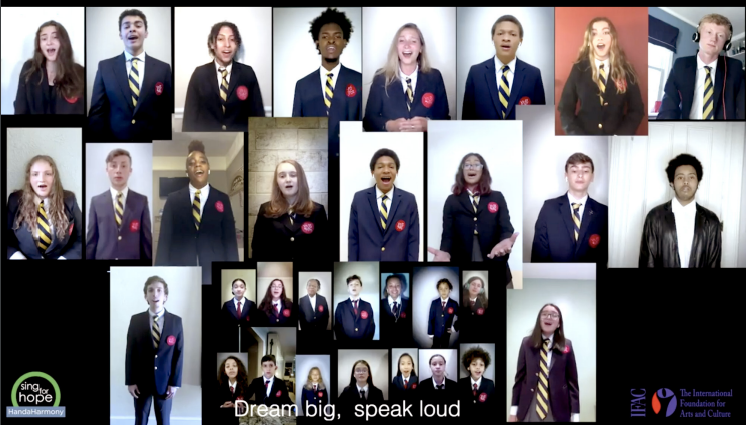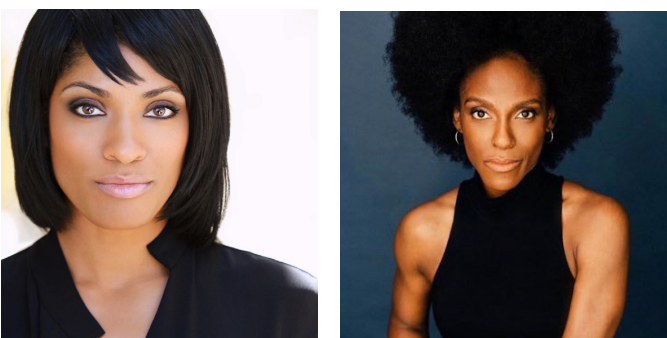 Careers in the Arts
Launched in response to the needs of high school students sheltering-at-home, Sing for Hope's Careers in the Arts series is an online resource that brings students directly into conversation with arts leaders via Zoom. Focusing on a variety of career paths as well as the many ways in which the arts transform lives, Careers in the Arts guests have included Hadestown star Kimberly Marable, mezzo-soprano/producer/writer/composer Alicia Hall Moran, Broadway stage manager Glynn David Turner, and SFH Co-Founders Monica Yunus and Camille Zamora, among others. In FY21, the program served an estimated 500 students from school districts including the NYC Department of Education, Peekskill City School District, Mount Vernon City School District, and the Detroit Public Schools Community District, home base of the program's sponsor, The Beatrice and Reymont Paul Foundation.
Sing for Hope Young at Arts Lab
Sing for Hope Young at Arts Lab serves middle and high school students in The Bronx and Southern Westchester County in a neighborhood that was among the hardest hit in the U.S. by COVID-19. In partnership with Amani Public Charter School, SFH's daily in-school and after-school classes for middle and high school students include African drumming, musical theater, music production, jazz band, Afro-pop band, voice, acting, and dance modules, all within a framework of rigorous health and safety measures. Under rigorous COVID-19 precaution protocols in Winter/Spring 2021, SFH YAA Lab served a total of 70 youth with in-person daily classes. That has grown to a current number of 400 youth participating daily.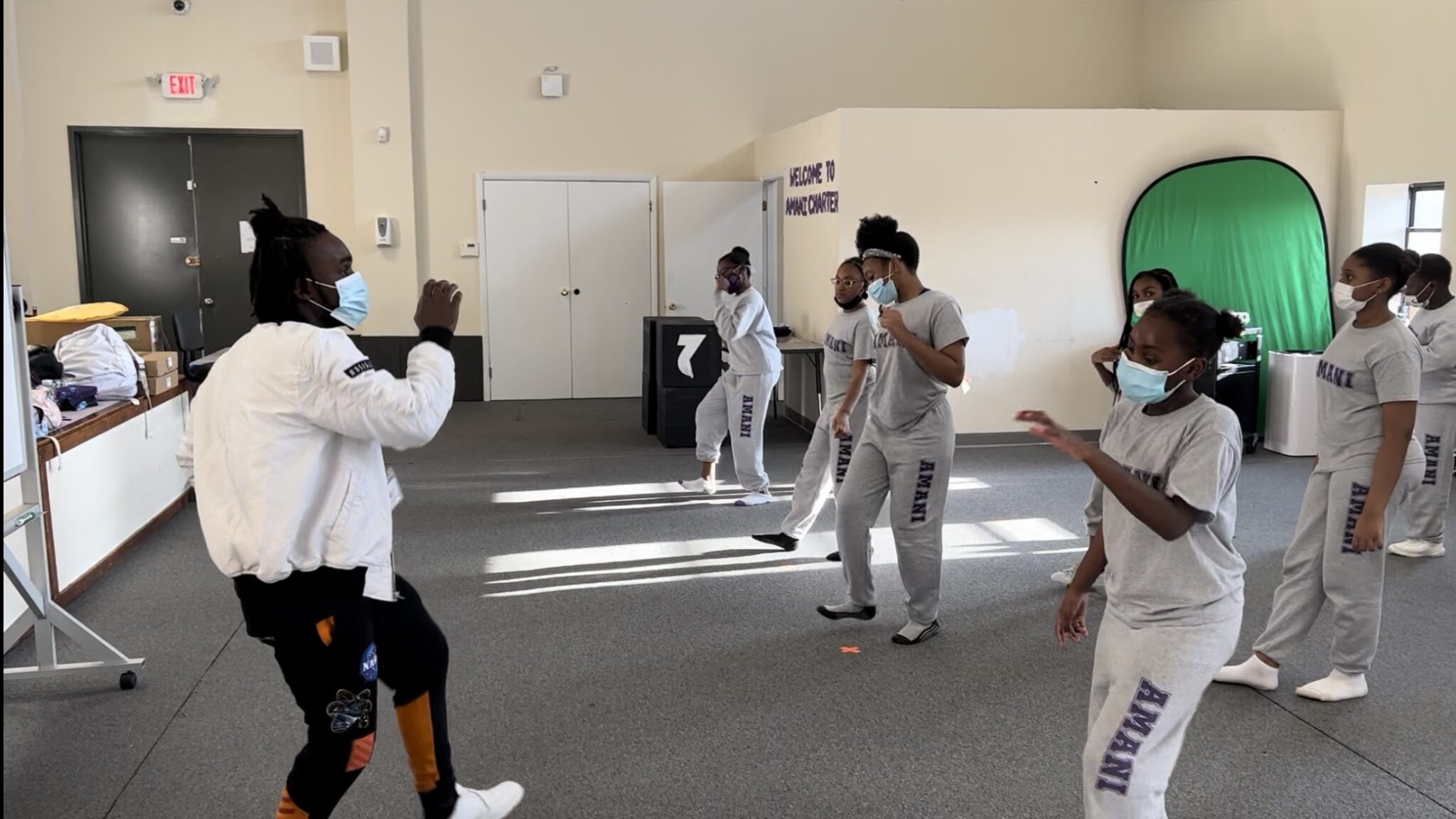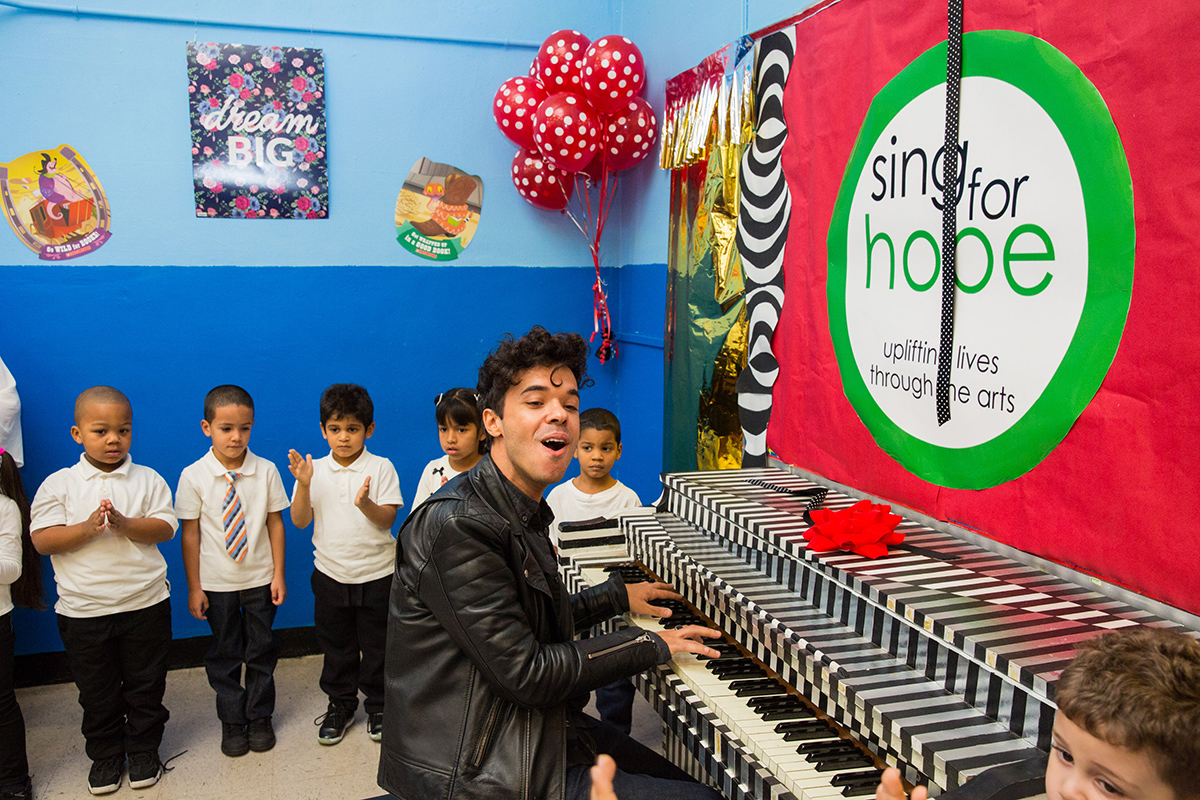 50 Pianos in 50 Schools
Each year, through a special partnership with the NYC Department of Education, we select 50 public schools each year through a competitive RFP process to become Sing for Hope Citizen Artist Schools. Each school receives a Sing for Hope Piano and our Citizen Artist Curriculum, a program that helps teachers empower students to use creativity and the arts to enact positive social change. The curriculum includes a specially-curated Citizen Artist Opening Assembly featuring our roster of world-class Artist Partners; a monthly online teacher resource guide including articles, lesson plans, and student contests; and the opportunity to host additional workshops led by Sing for Hope Artist Partners on a variety of art forms throughout the year.
Artivism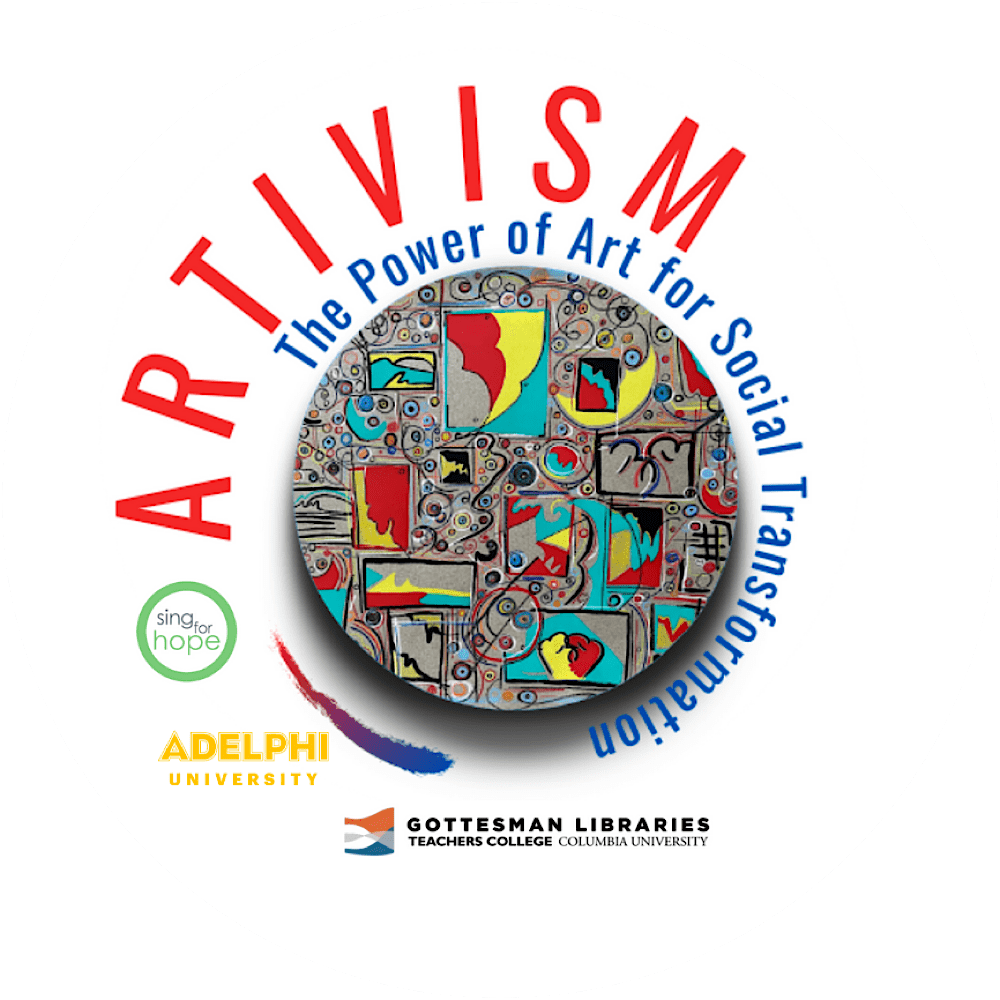 "The artivist (artist + activist) uses their artistic talents to fight and struggle against injustice and oppression—by any medium necessary. The artivist merges commitment to freedom and justice with the pen, the lens, the brush, the voice, the body, and the imagination. The artivist knows that to make an observation is to have an obligation."M. K. Asante
"It has all the ingredients of activism, but is charged with the wild creations of art. Artivism—where edges are pushed, imagination is freed, and a new language emerges altogether."Eve Ensler
"Artivism promotes the essential understanding that we can, through courageous creative expression, experience the unifying power of love when courage harnesses itself to the task of art + social responsibility."Bruce Lyons
An interdisciplinary, multi-institutional collaboration designed to engage people in changing society through the power of art, Artivism: The Power of Art for Social Transformation was co-founded and is co-produced by Argie Agelarakis (M.A., Adjunct Faculty, College of Arts and Sciences, Adelphi University and School of Visual Arts, Humanities and Sciences) and Carolina Cambronero Varela (M.A., Columbia University). The series is presented by Stephanie Lake (PhD, Director of Adelphi University's Criminal Justice Program, Department of Sociology), Jennifer Govan (Library Director and Senior Librarian, Teachers College, Columbia University) and Camille Zamora and Monica Yunus (Co-Founders, Sing for Hope).
Artivism hosts a weekly series of multi-modal events, free of charge and open to all, featuring presenters from around the world in conversations, workshops, and performances that center on how the arts transform society and our lives. An inclusive and ever-evolving initiative, Artivism aims to:
develop a movement of committed social "artivists" whose work responds to local and/or global concerns
generate community and mutual benefit through multidisciplinary teamwork
nurture confidence, self-determination, and a more meaningful coexistence for individuals and communities through conscious creative action
Each year, one or more Artivism presenters receive The Sing for Hope Artivist Award, adjudicated by an independent volunteer panel of committed social artivists.
The Sing for Hope Artivist Award, Fall 2022
was awarded to
Monica Mayer, A Few of MY Long-Term Feminist Art Projects
and
Micah Oelze, Orchestrating Activism: Notes on Music. Audience, & History from 1930's Brazil
The Sing for Hope Artivist Award, Spring 2022
was awarded to
Cynthia Tobar, ¿Dónde puedo ir? Searching for home
The Sing for Hope Artivist Award, Fall 2021
was awarded to
Eirini Linardaki, Cultures of Sharing, Research and Exhibition Project in New York and Athens
and
Nina Bellisio, From Invisibility to Community- Teaching the Practice of Creativity
The Sing for Hope Artivist Award, Spring 2021
was awarded to
Stela Anastasaki, Towards a More Inclusive Culture: Opening Art and Culture to People with Visual Impairment, the Mind's Eye
and
Garyfalia Terizaki, The Cultural Center at the Public Central Library of Kalamata (P.C.L KALAMATA): Using Art, a Universal Language, as a Means of Communication and Expression
---

For more information, visit https://www.adelphi.edu/artivism/
For upcoming events, visit https://www.adelphi.edu/events/?filters%5Btag%5D=artivism-series
To view past presentations, visit https://www.youtube.com/@Artivism4sharedhumanit
"Sing for Hope has given me a safe place to go every day where I am free to express myself emotionally, mentally and physically. Without it, I wouldn't be who I am today: a leader in my community with my eyes set on college."

— Jhayden, Student, Age 16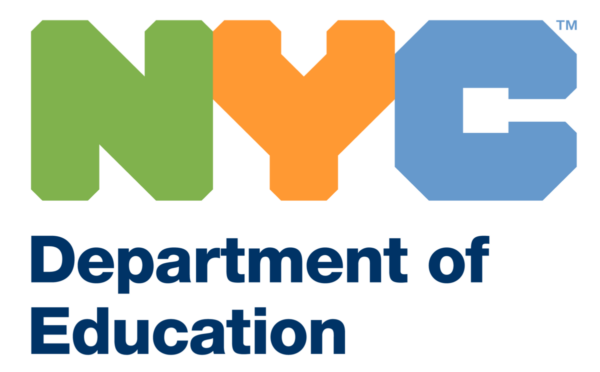 Sing for Hope is an approved NYC DOE vendor