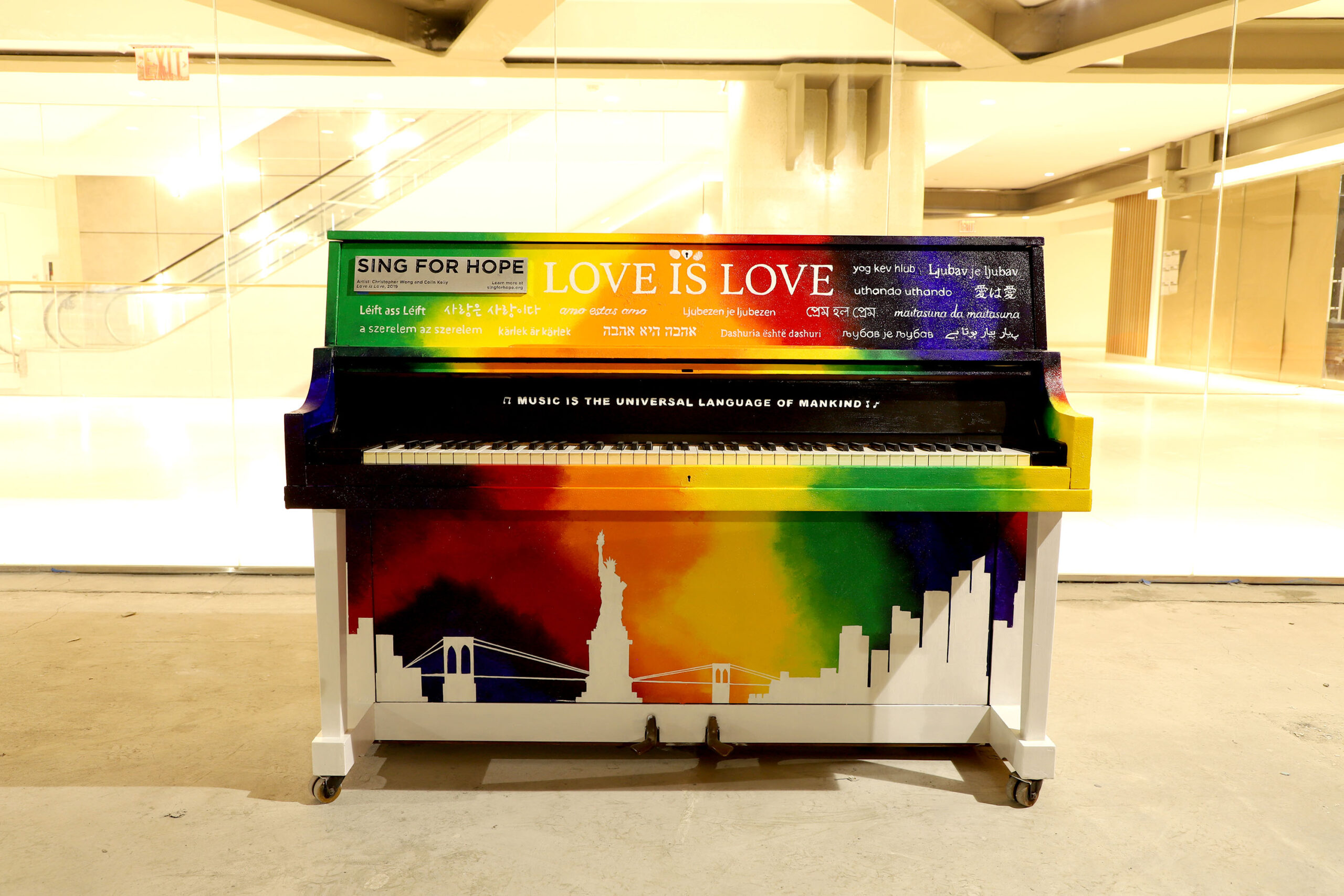 Artist Statement: In honor of celebrating Pride in NYC, the Sing For Hope Pride Piano represents the colorful, diverse and melting-pot culture of the city. CONCEPT – New York City, home to people from all over the world proudly celebrate and embrace diversity. Regardless of your race, gender, age, sexual orientation, it is a home built by love. THE RAINBOW – Borrowing all the colors of the pride flag, the piano will be covered in a soft, blended, free-form rainbow. Using my signature sponging style to create a sky that is bright and full of colors. 'LOVE IS LOVE' in 100 languages – The slogan 'love is love' has been the primary slogan used by the Human Rights Campaign. This simple yet powerful statement will be translated in 100 different languages forming a word cloud that will be painted over the rainbow pattern in bright white. The cloud represents the multi-cultural population of the city and will be inclusive to all the tourists that will be coming to NYC from all around the world. THE SKYLINE – Rising from the bottom of the piano will be the skyline of NYC blocked out in bright white; featuring iconic buildings and landmarks like the Empire State Building, Statue of Liberty and The Freedom Tower.
Christopher is native New Yorker working as a graphic designer for a budding ice cream company based in NYC. He has a background in architecture, visual design and advertising along with a passion for anything deep fried and delicious.
Plaza de las Americas, 175th St, Manhattan
This Sing for Hope Piano will be delivered to a public school, healthcare facility, or community center to inspire lives for years to come.
More Sing for Hope Pianos