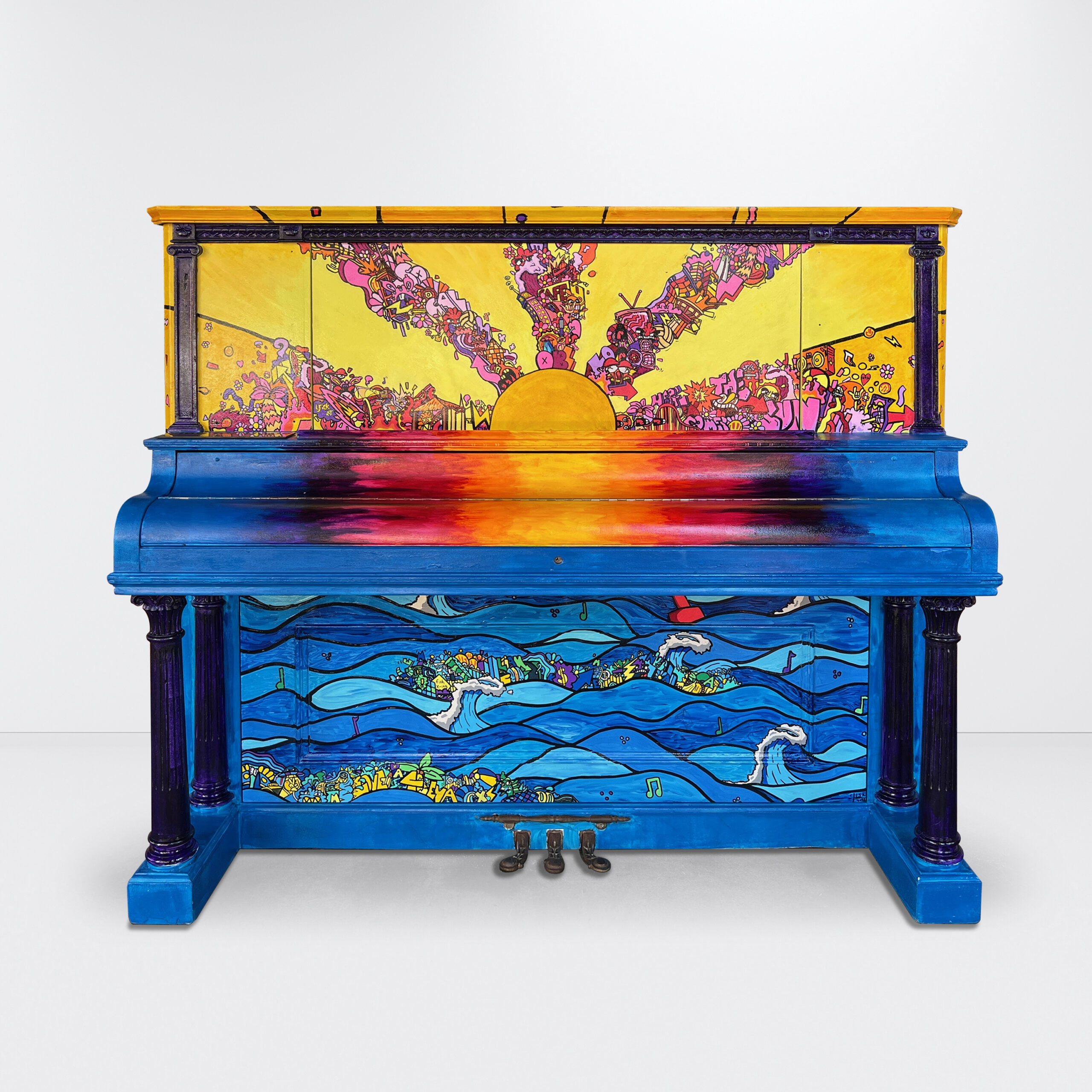 Artist Statement: The work appears in my style of choice: doodling. In my design, I layered hundreds of different images for each ray of the sun. Each ray in turn reflects parts of San Diego and the activities and moments that have made me who I am today. Below the sun, in the depths of the ocean there are currents of doodles that reflect the nature of the ocean and a foundation of growing up in San Diego.
I love everything about San Diego, CA. I love the surf and the sunshine and I try to take advantage of being outside at every opportunity.  I love to surf, skate, play volleyball and waterpolo, and play my guitar.  When the sun has worn me out, I love to settle down in my room and draw, design, and paint with my cockatiel 'Taco' who makes sure I don't screw up! 





I was fortunate enough to have my great friend Makena introduce me to Sing for Hope and give me the opportunity to be part of this amazing project.
More Sing for Hope Pianos