Sing for Hope is deeply grateful to Westfield for its visionary philanthropic support of our communities!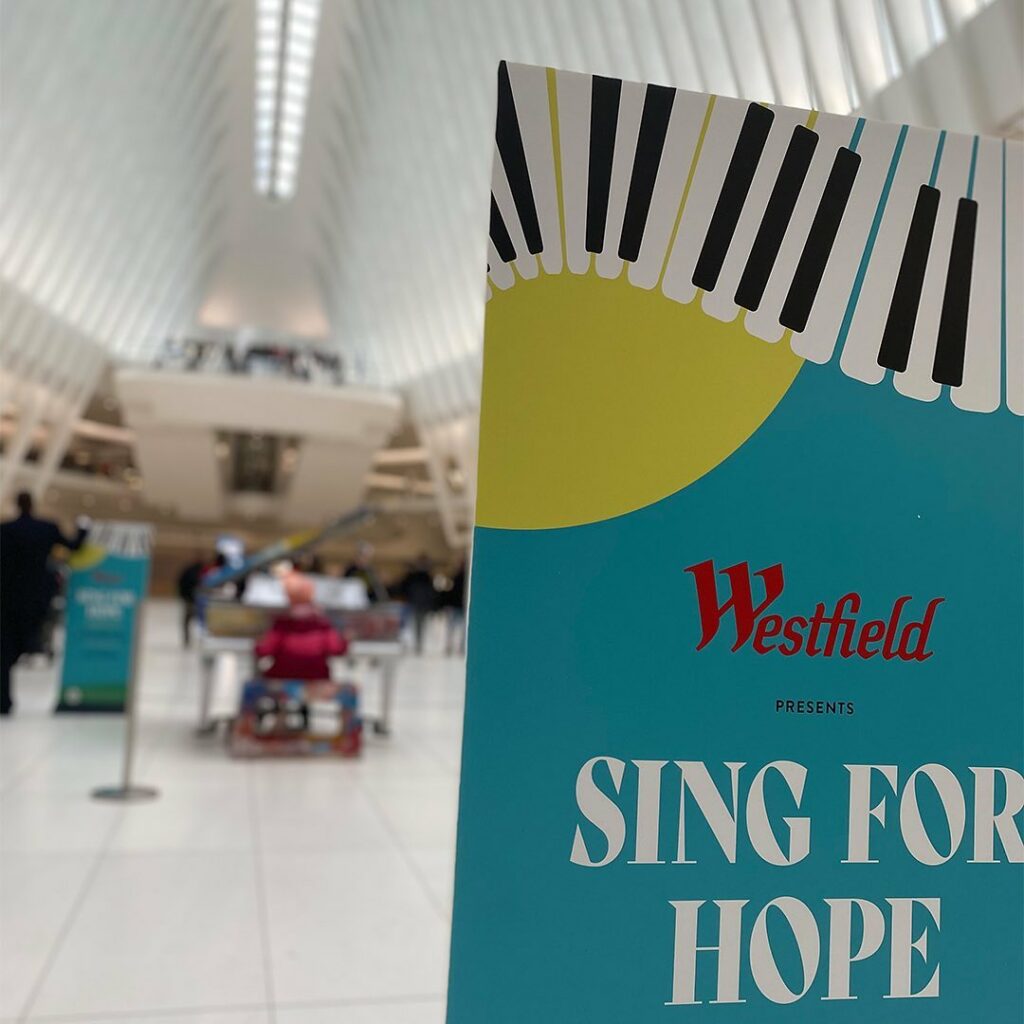 From March 17-27, 2022, four beautiful Sing for Hope Pianos were on display for all to enjoy in several iconic Westfield properties, including The World Trade Center / The Oculus in New York City, and UTC, Topanga, and Century City in California. The exciting bi-coastal initiative highlighted four unique Sing for Hope Pianos created by renowned artists George Bates, Lance Johnson, and Maria Tonelli Smith. Their public piano artworks featured special performances by professional musicians, as well as opportunities for the public to spontaneously engage with the Sing for Hope Pianos, creating an atmosphere of joy and harmony for community members of all ages.
After their public residency, these Sing for Hope Pianos will be moved to their permanent homes in community-based organizations, where they will continue to brighten lives and spark harmony for years to come.