Click here for our coverage on NBC 4.
Neither the pandemic-related school disruptions nor a decades-long downsizing in arts education can keep a group of young artists-in-training down, thanks to the recently launched Sing for Hope Young at Arts Lab.
Sing for Hope's time-tested partnership with Young At Arts has adapted this year to provide increased opportunity in a community that has been among the hardest hit by the pandemic. The new Sing for Hope Young at Arts Lab serves students in the Bronx, Mount Vernon, and southern Westchester, and safely delivers much-needed arts-based programming to children amid the ongoing pandemic.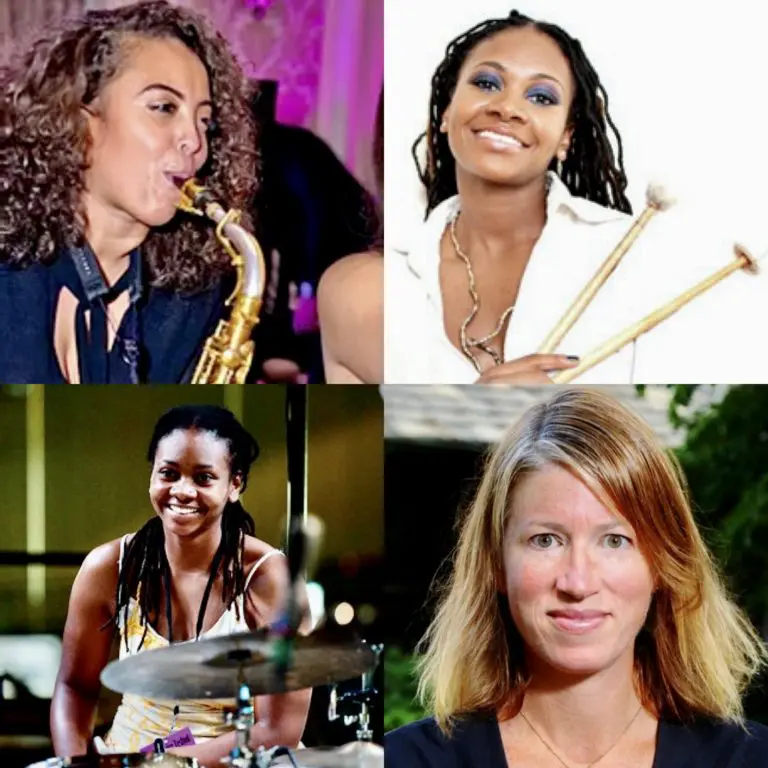 Taught by esteemed arts educators Kat Rodriguez, Shirazette Tinnin, and YAA Founder Sharyn Pirtle (pictured clockwise from top left), the Lab's classes allow students to safely stretch bodies and minds, and within a framework of rigorous COVID health and safety measures.
"Our kids are bounding into the class; because for a lot of them, this is the only time they're getting out." – Sharyn Pirtle, Founding Artistic Director, Young at Arts
Students are stretching their artistic muscles as well through music, dance, and theater. The Sing for Hope Young at Arts Lab offers a variety of classes for middle and high school students, including an "African Drumming" class and a "Rising Star Musical Theater" class that features acting, voice, and dance modules.
"I love that I can express myself by music instead of talking and I love the community, the teachers are nice." – 6th grader Tyler Morgan Walker, who takes African Drums.
As with all Sing for Hope arts programming, the SFH YAA Lab provides meaningful work for artists affected by the pandemic.
"Adapt. Be resilient. And if you really look at the arts holistically, that is what they do." – Monica Yunus, Co-Founder, Co-Executive Director, Sing for Hope
Please donate today. We can't do it without you.