Sing for Hope launches dynamic arts programs to uplift newly arrived refugee youth in Nuremberg and Fürth
Sing for Hope announced this week the launch of its dynamic new arts programming for recently arrived Ukrainian refugee children and their families. The program has launched in the German cities of Fürth and Nuremberg, International City of Peace and Human Rights, and will expand to additional European cities in the months ahead.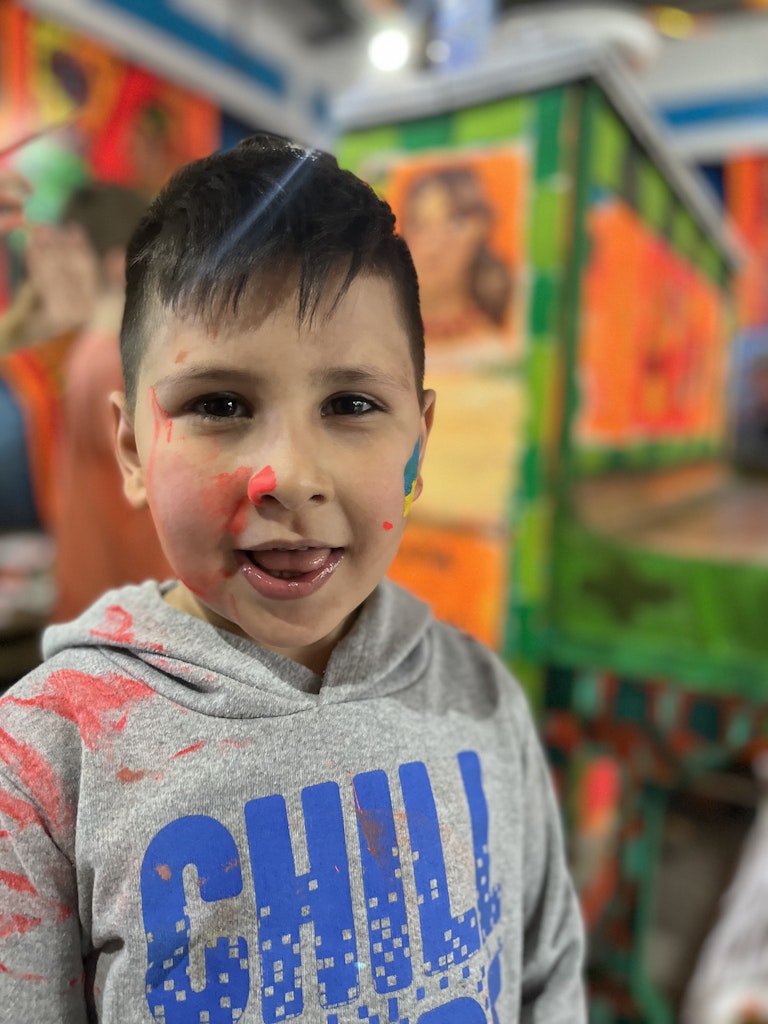 In keeping with their expressed commitment to human rights, Fürth and Nuremberg have partnered on this Sing for Hope initiative designed to welcome, uplift, and heal children and families forced to flee their homes by the war in Ukraine. In a dedicated space provided by City Hostel Nürnberg-Fürth-Erlangen, Sing for Hope Project Leader Peter Herr (a.k.a. street artist Momoshi) and Artist Partner Keisha Cireddu (a.k.a. Onida Sounds) led the first Sing for Hope arts and music workshops this week for youth ages 6 through 14. The program features guided painting, drawing, music-making, and the children's co-creation of a new Sing for Hope Piano, which will make its debut in public performance later this month at Nuremberg's iconic Way of Human Rights.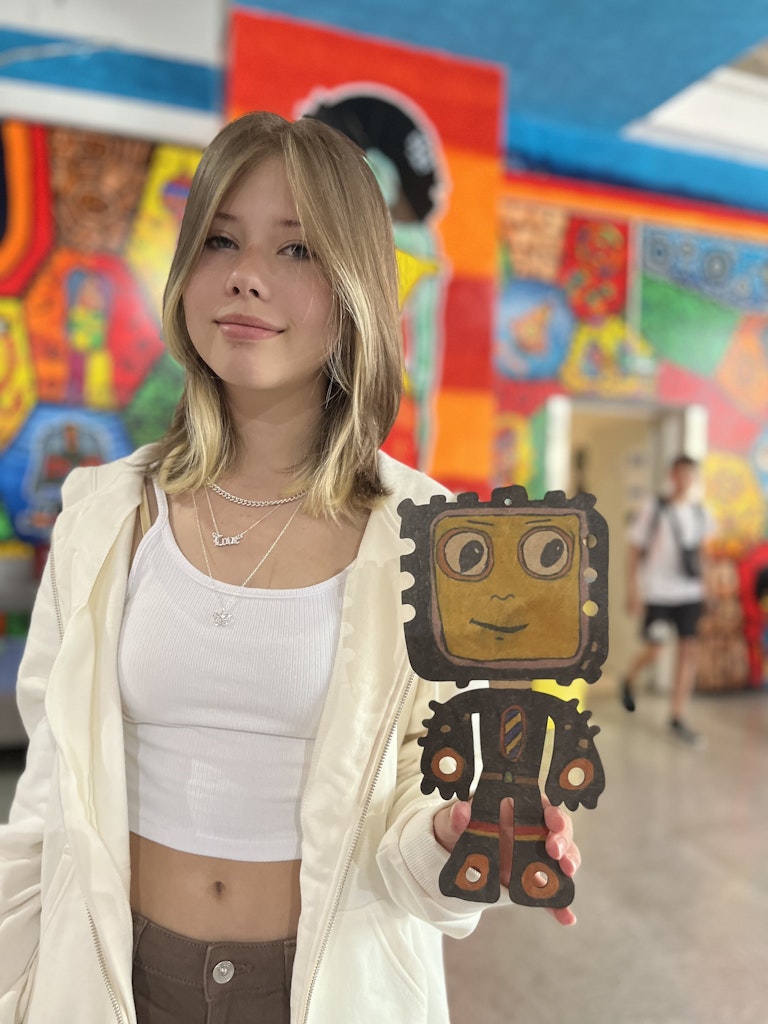 Sing for Hope's refugee-focused programming in Europe is informed by its program "Creative Hope for Refugees" launched in 2018 at Skaramagas Camp in Athens, Greece, in partnership with El Sistema Greece. The work is grounded in the belief, championed by the International Rescue Committee, that refugee children are aided in their readjustment and recovery process through access to creative arts and opportunities for expressive play.
Through this program, SFH is providing a safe space, literally and metaphorically, to nurture these children's social-emotional development through the arts. Creative arts programming has been proven to counter the effects of prolonged stress and suffering. We at SFH are honored to continue to expand our creative programming that addresses migration integration, a key crisis of our era.
The ancient Greeks promoted the concept of catharsis, of coming together through the arts for emotional release. This idea was central to their concept of well-being. By helping people, especially young people, move past trauma and find commonality, the arts cultivate our collective soul.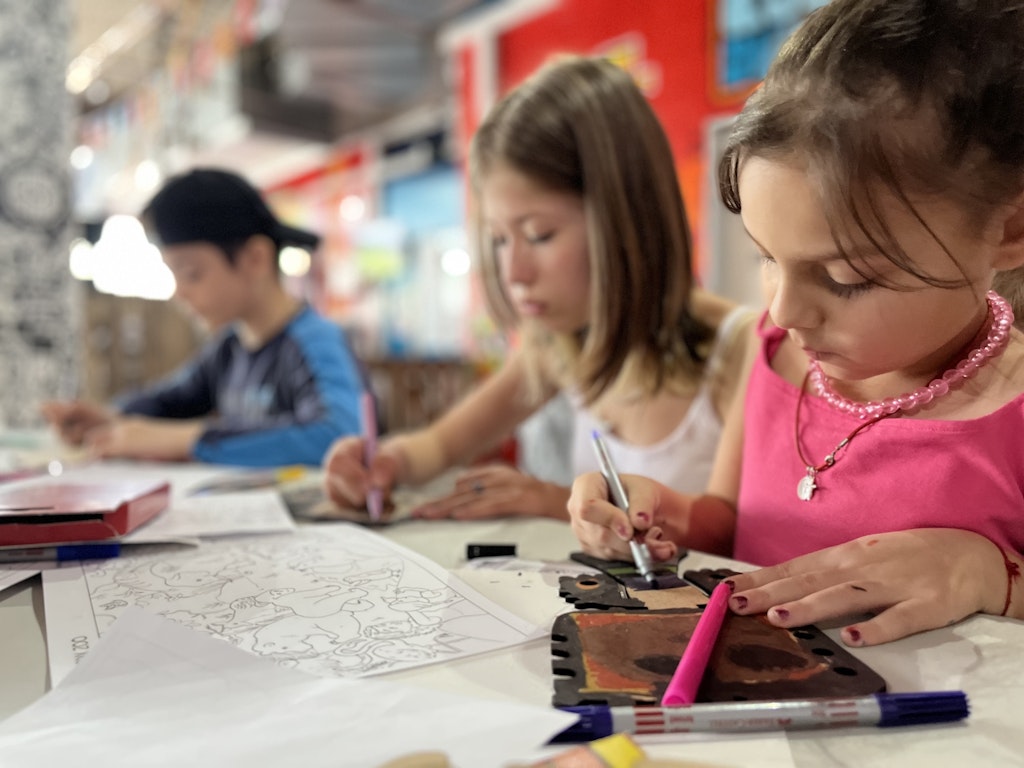 So much has been lost over these past months, and we are at risk of losing a generation of children if we don't provide safe spaces for their emotional as well as physical recovery. We must act quickly and intentionally to show them that we care, that the world welcomes them, that they are the architects of their next chapter, which can be colorful and beautiful and inspiring. As we know from our ongoing work with youth in under-resourced communities in New York City, the arts foster hope, empathy, self-determination, resilience, and a renewed sense of possibility for our very lives. Our Creative Hope for Refugees youth arts program offers a scalable creative intervention that meets young people where they are and reminds them that the world has goodness in it, that they can envision and then create goodness for themselves and others.
---
UPDATE – December 2022
From Ukraine to the Bronx and beyond, the arts heal, renew, and connect us. And they're never more powerful — for peace-building, for trauma recovery, for amplifying what's best in us — than when shared by our young people.
In March of this year, Sing for Hope expanded our #CreativeHopeForRefugees program (launched in 2016 at Skaramagas Camp in partnership with El Sistema Greece) to bring creative arts classes, workshops, and Sing for Hope Pianos to newly arrived Ukrainian refugee youth and families in the city of Nuremberg. Witnessing the profound impact of the program, our Europe-based Sing for Hope Project Leaders Peter Herr and Victoria Donu have led the program's expansion to serve even more refugee youth and families arriving from the Ukraine in Hungary and Moldova.
At the same time, on this side of the pond, our Sing for Hope Education Director Sharyn Pirtle partnered with Terry Greiss of Brooklyn's Irondale Ensemble to host a troupe of Ukrainian children from a theater school who had been performing plays in a bomb shelter in Lviv. With Terry's vital help, we brought the Ukrainian young people to our Sing for Hope Camp in Ivoryton, CT. The Ukrainian youth were welcomed by our SFH students from across the five boroughs of NYC and the tristate area. Under the expert guidance of our terrific SFH teaching artist staff, they enjoyed learning, laughing, dancing, singing, and most importantly, just being kids together.
Even as news of the Ukrainian war has been pushed off the front page, Ukrainian refugee children and families continue to pour into European cities. In response, our European SFH Project Leaders have expanded to a total of five cities (Nuremberg, Prague, Bucharest, Chişinău, and Turin), with five additional cities planned in the new year.
The beauty and also the upheaval that we witness in these young lives is impossible to convey in words.  For now, we just share the images on this page in the hope that they can convey what's undeniable about these young people: their resilience, their brilliance, their harmony, their healing, their creativity, their love. 
It is clear that we have a brief window right now to make a difference for these kids in a way that will resonate lifelong. It's an honor to do this work. It's also urgent and in desperate need of philanthropic support to continue to meet demand. Great thanks to all who donate to make this possible. Your generosity means more than we can say.