Sing for Hope Pianos launched on March 25th with an unveiling party at the New Orleans Jazz Museum. Decorating the city until April 19th, the 11 Sing for Hope Pianos will be displayed at iconic parks and public spaces like City Park, City Hall and the New Orleans Jazz Museum Courtyard. A hosted reception kicked off the weekend with the Sing for Hope New Orleans team, Adam Lozoya and Kalli Padgett, honoring the local artists.
SFH Co-Founder Monica Yunus also made a special appearance LIVE on WWL-TV along with Artist Journey Allen, who's Sing for Hope Piano was featured on the CBS affiliate through the week. Allen created a design called "Listen to my Soul" and discussed her vision on the morning news segment. Allen graduated magna cum laude with a BA in Fine Arts at Texas Southern University. In her gallery-studio in New Orleans, Allen is a community builder, creating outreach for youth arts programming, curriculum and monthly community dinners nurturing fellow and upcoming artists.
Watch the segment with Allen and the "Listen to my Soul" Sing for Hope Piano on WWL-TV LIVE.
The New Orleans Sing for Hope Pianos launch was also featured on FOX 8 as well, including an interview with New Orleans Jazz Museum Director Greg Lambousy, who partnered to promote the event before joining New Orleans Mayor Cantrell after the launch weekend with an official ribbon cutting at  City Hall featuring another Sing for Hope Pianos Artist  Siphne A. Sylve, who's grand piano featured a theme celebrating Jazz pianist and musician Hazel Scott.
https://www.wwltv.com/video/news/local/morning-show/colorful-community-pianos-to-be-unveiled-for-sing-for-hope/289-880a57df-5a18-4b0d-8659-b5ce4898534c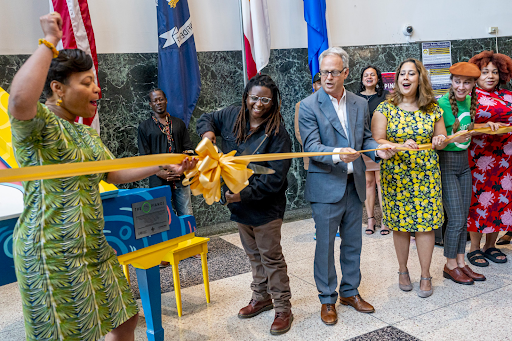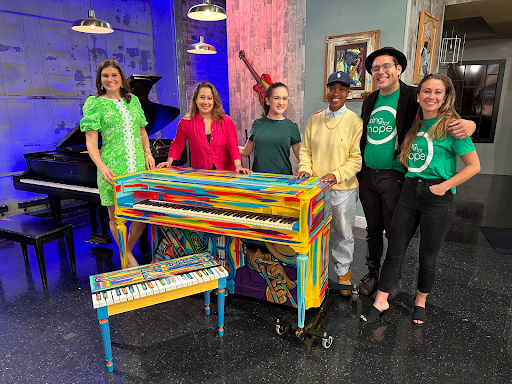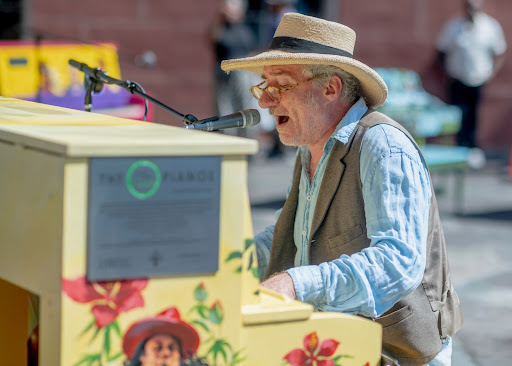 Fans enjoyed a true New Orleans experience marked by entertainers flanked by Sing for Hope Pianos.