Sing for Hope Healing Arts looks a little different right now. We remain committed to the healing and safety of our patients and caregivers, and this time demands extra creativity and compassion as we respond.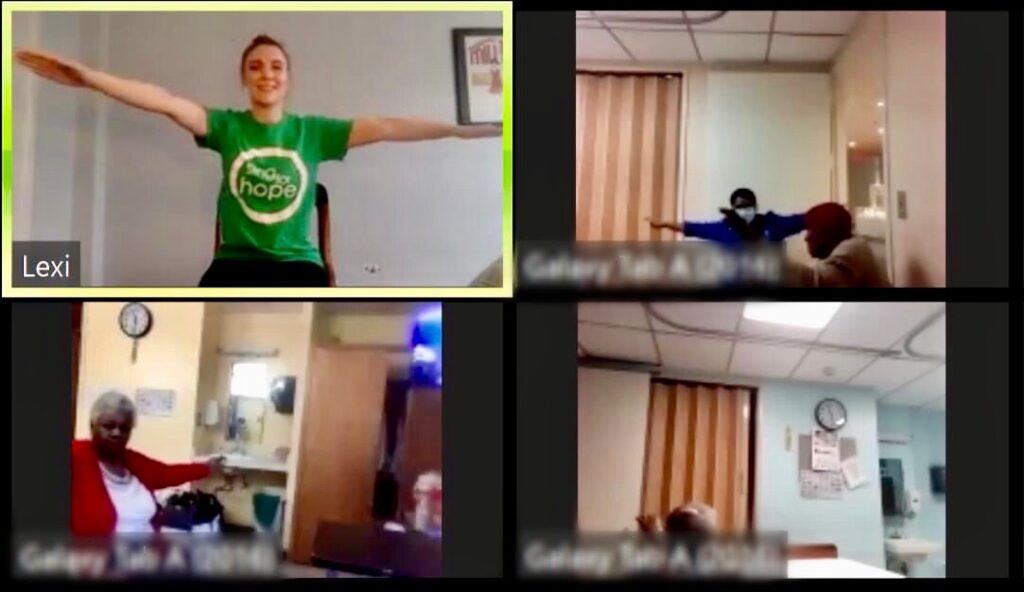 While many of us are getting used to staying connected digitally, some in our communities are unable to reach out to anyone—so we're reaching out to them. Sing for Hope is taking our arts-based healing workshops online for residents of our partner healthcare & senior centers. For example, SFH Artist Partner Lexi Marceron (pictured above) has taken our Movement Workshop online for virtual visits with nursing home residents at Crown Heights Center for Nursing and Rehabilitation.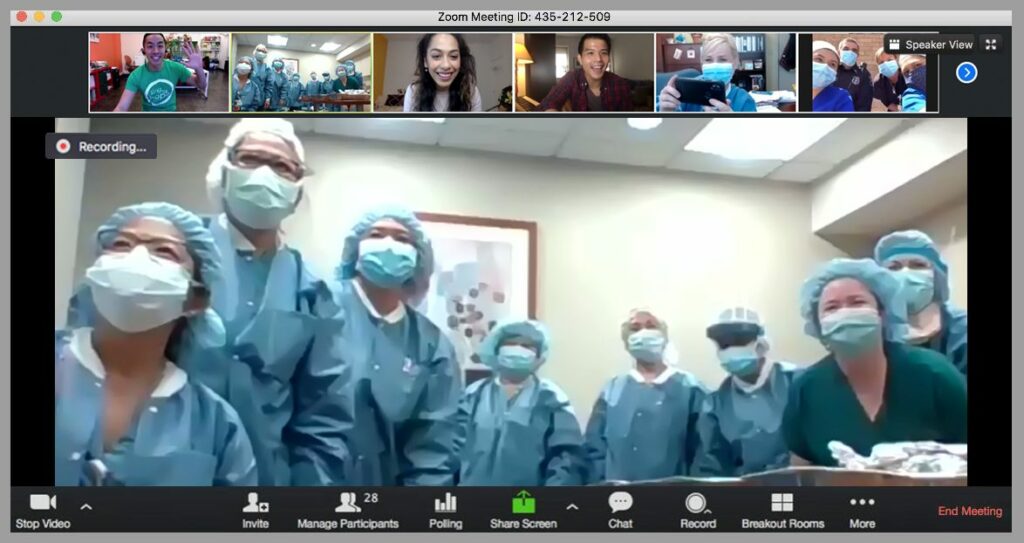 Sing for Hope celebrates National Nurses Week with the medical workers of Hackensack Meridian Health Medical Center and Sing for Hope Artist Partners/Broadway stars Telly Leung and Heather Manley (Aladdin on Broadway, among other credits).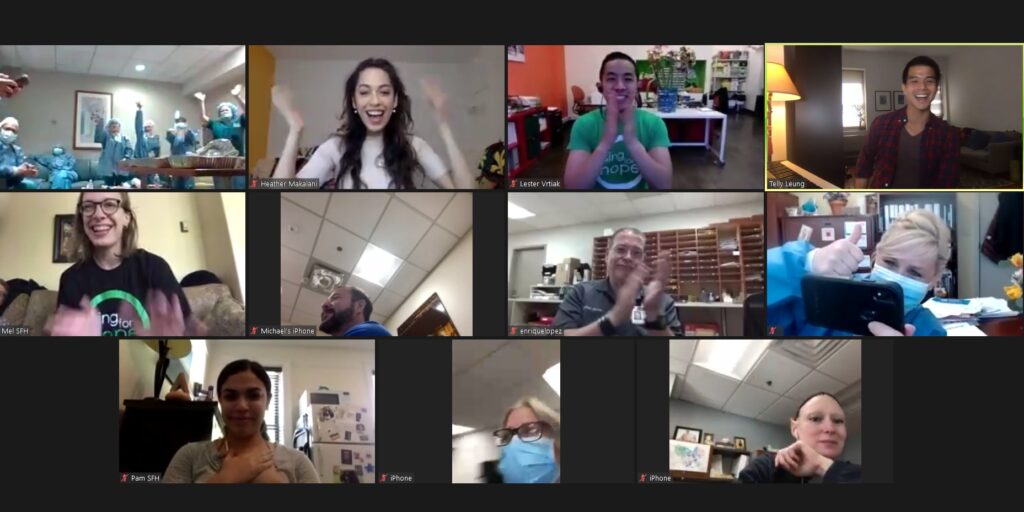 Broadway stars Telly Leung and Heather Makalani Manley and Sing for Hope team members celebrate frontline responders during National Nurses Week with a special SingforHopeGram.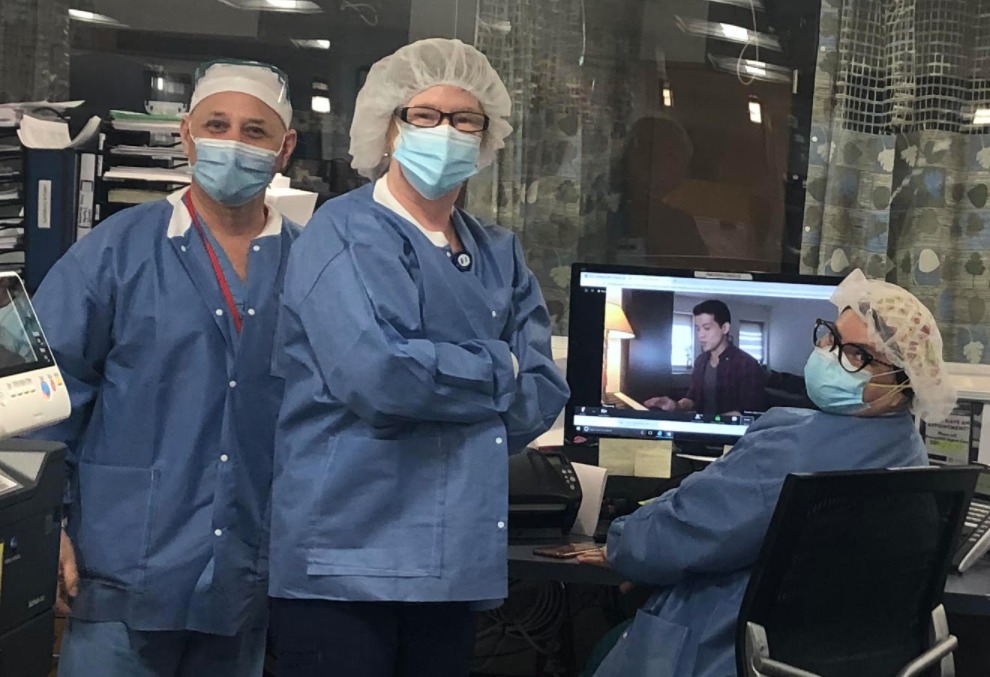 Medical workers at Hackensack Meridian watch Telly Leung sing in a special live Sing for Hope performance.
Click here
to read the latest research on Sing for Hope's Healing Arts program, made possible by the Fan Fox & Leslie R Samuels Foundation.
Click here
to view this month's Sing for Hope's Healing Arts calendar.
Click here
to learn how you can be part of Sing for Hope's Healing Arts program.
Stay tuned for more on how we're responding to changing needs in and outside of our healthcare partner sites!
Are you able to help out? Please DONATE to support Sing for Hope's COVID-19 programming, which packs a twofold impact right now: employment for artists + comfort for our most isolated, vulnerable neighbors.