United Airlines has launched its new partnership with Sing for Hope to celebrate the rich musical talents of the tristate area and elevate the travel experience for millions of people at Newark Liberty International Airport.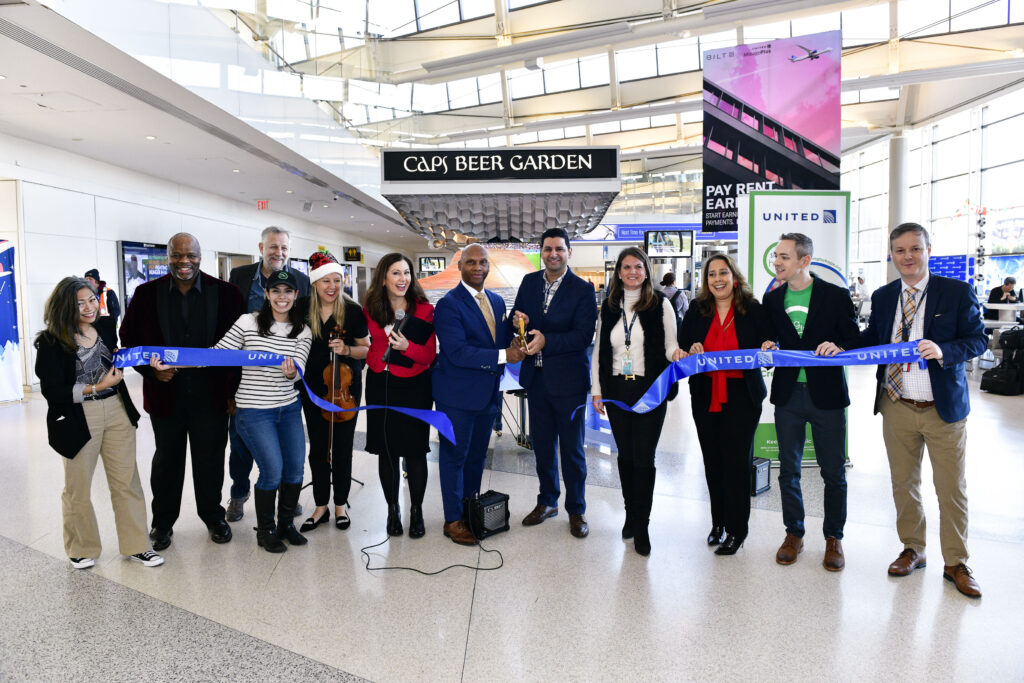 Launching with a special ribbon-cutting ceremony and concert at United Terminal C, two magnificent new Sing for Hope Pianos were unveiled for all to play and enjoy. The Sing for Hope Pianos (both grands) have been created by acclaimed local artists Richela Fabian Morgan and Nick Stavrides, and center on themes of travel, community, and global harmony. Per Sing for Hope's mission of "art for all," the pianos will be open for all travelers to play, and will also host special Sing for Hope concerts by world-class musicians reflective of the diverse cultural landscape of the region.
The celebratory launch featured a performance by renowned American baritone Lester Lynch ("superb" – Cincinnati Enquirer) together with the Co-Founders of Sing for Hope, acclaimed sopranos Monica Yunus ("commanding and alluring" – Opera News) and Camille Zamora ("luminous and transcendently lyrical" – Opera News), Sing for Hope Community Arts Director violinist Victoria Paterson, and Sing for Hope Lab musical director and pianist Chris Piro.
"With nearly 6,900 departures from Newark during the holiday travel season, partnerships like the one we have with Sing for Hope helps us create joy and an enhanced customer experience at EWR," said Cyrus Sarkari, Managing Director of Customer Service for United Airlines at EWR. "We're also able to highlight the great musical talents people in our community possess – it's a win all the way around!"
Sing for Hope Co-Founder Monica Yunus said, "Sing for Hope is best known for our beloved Sing for Hope Pianos, launched in 2010, and today one of the country's largest annual public arts programs. We are honored now to partner with United Airlines and Newark Liberty International Airport on this initiative that will bring joy to travelers and provide employment for musicians as our industry continues to recover from the pandemic."
Continued Sing for Hope Co-Founder Camille Zamora, "Sing for Hope is thrilled to partner with United Airlines and find innovative new ways to spark joy for travelers, and to soothe and uplift spirits through the timeless power of music. It feels like a true gift!"