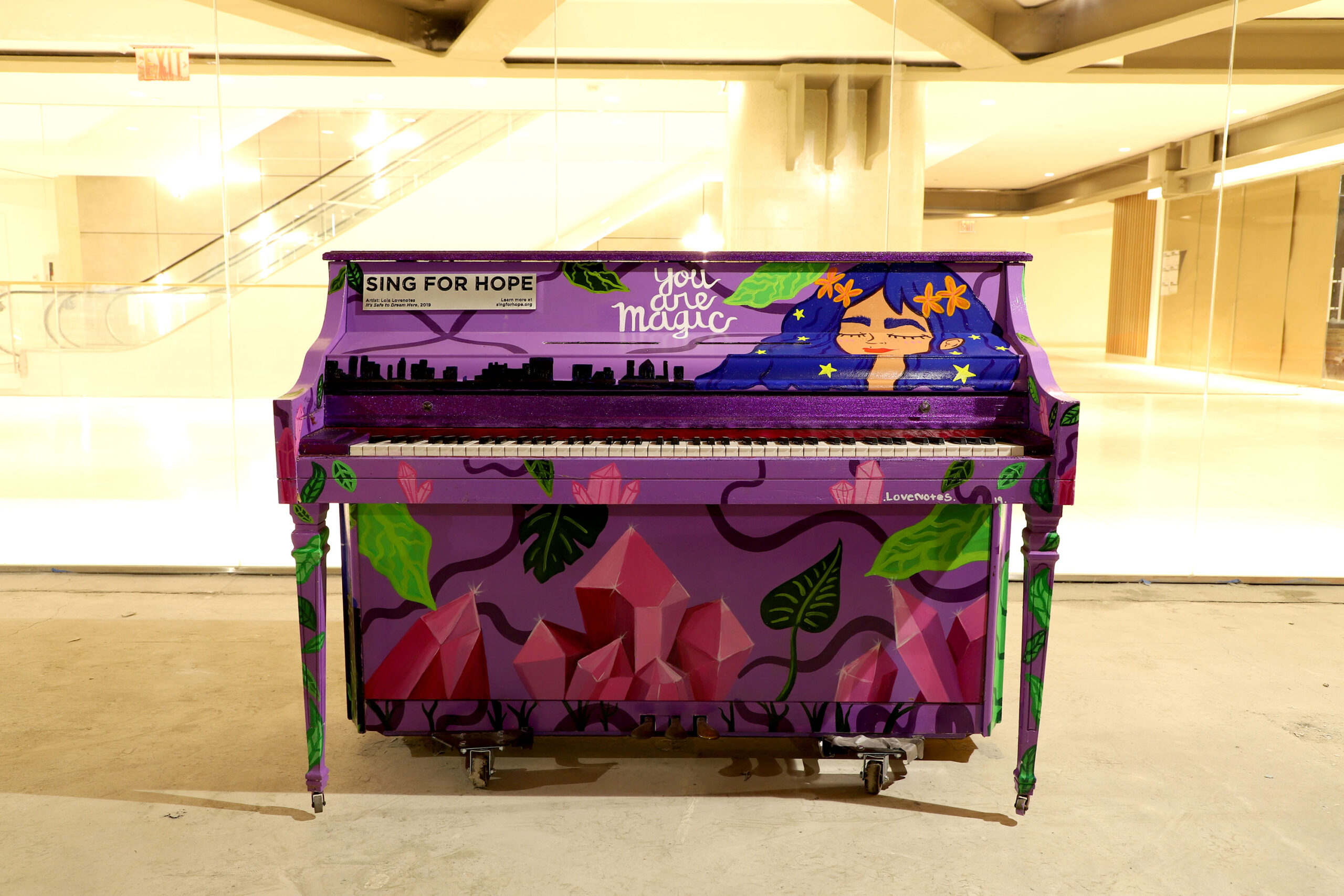 Artist Statement: As an artist who's alias formed from being involved in street art, Sing For Hope's mission of Art for All aligns with my personal mission. I create public art murals in urban communities; I believe that mural work and street art is a way to make art accessible to the people in those communities. Instead of advertisements flooding the walls, street art and murals beautify an urban space. I have painted murals mostly in underprivileged communities in the hopes that my work will reach a young girl who sees herself in my art, and encourage whomever is viewing it, to go out and create. I believe in spreading love through my art, and everyone is deserving of love. Art is for all.
"Lola Lovenotes is a New York City based muralist and visual artist. Being very passionate about using her platform to uplift and shine light on issues that are plaguing marginalized communities, she works as a teaching artist to the inner city youth. After graduating from The City College of New York with a degree in Studio Art, she went on join Escape Artists Collective, as an art director and assistant curator.
Lola has painted murals for the Bushwick Collective, as well as the Emmy nominated fashion related competition show Project Runway, and The Meadows Music and Arts Festival.
In 2018, Lola was amongst 11 chosen artists to create art for Make Room USA, a national campaign to spread awareness about the rent affordability crisis in the United States. This mural was selected to be in an exhibition fundraiser at the National Museum of Women in the Arts in Washington D.C., She is also frequently a featured artist in exhibitions at the C.J. Yao gallery in New York City."
Virginia Park (June 3 - 23, 2019)
Fannie Lou Hamer Middle School (Delivered Fall 2019)
More Sing for Hope Pianos