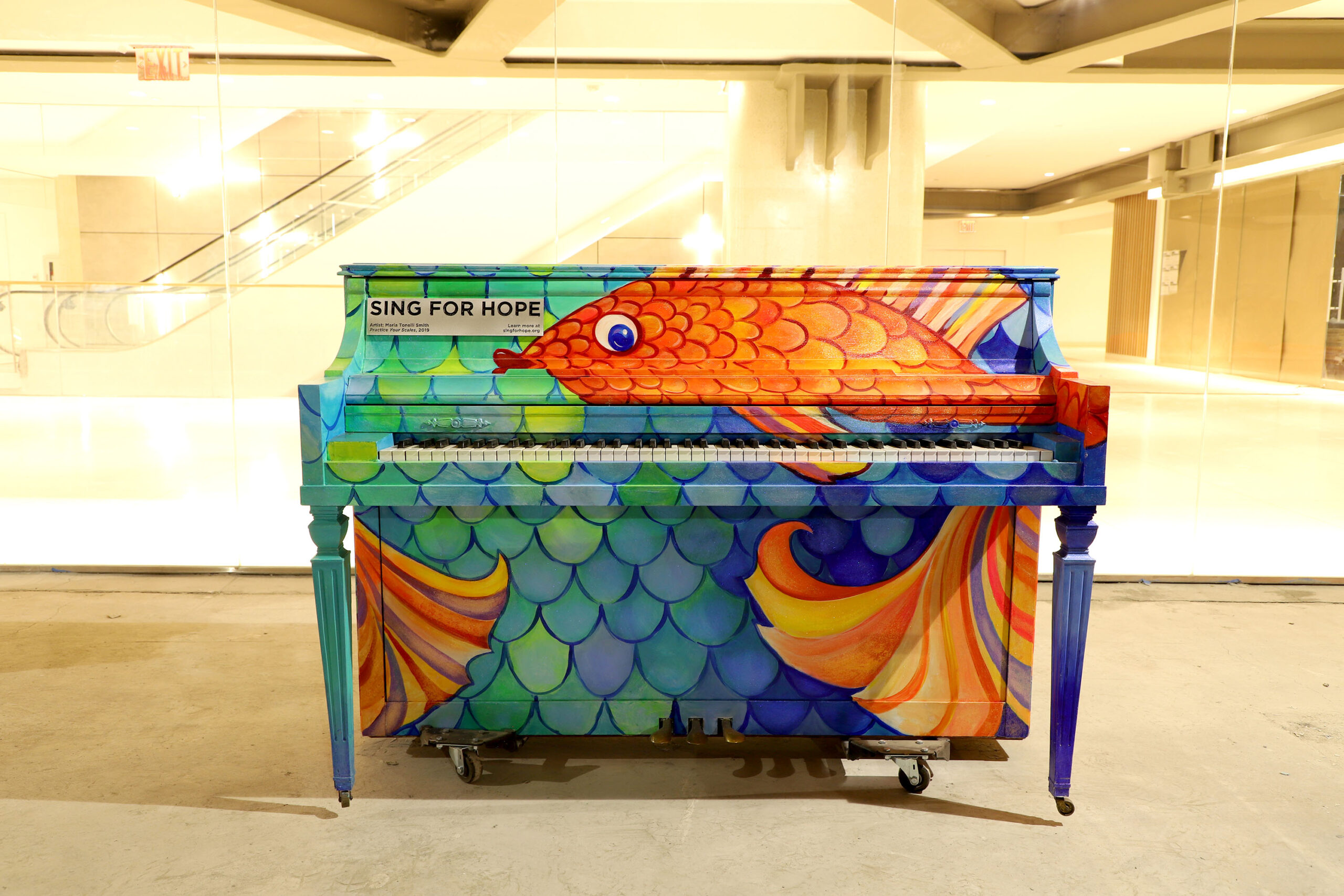 Artist Statement: I think my piano will awaken young imaginations, and entice people to gather around, discuss the art, and play the piano, no matter what level of skill. Just like a children's book opens the world of reading to children, I believe that the colorful fish and sparkles from the glitter will bring people of all ages together, to play, to sing, and interact for the common cause of just having fun. My artwork has a fantasy element that invigorates minds and that feeling benefits all communities. If it sparks a conversation about the playful use of the word "scales", or if it makes them learn something about doing the scales themselves, then all the better. The effect that creative arts has on a community is undeniable and it is with intent that the elements in my piano design will leave a very positive impression.
Maria Tonelli Smith is an artist based in the Atlanta, Georgia area. As the daughter of two artists, she caught the creative bug and earned her Bachelor of Arts degree in Studio Drawing from the University of Central Florida. She began her career illustrating whimsical concepts and designing large scale holiday décor, while also creating murals and public art throughout Georgia and Florida. She has illustrated for books, such as "Princess Bubble" and "A Cup of Tea for Tiger and Me". Maria is currently writing and illustrating her own children's books and is a member of SCBWI (Society of Children's Book Writers and Illustrators).
Westfield UTC, La Jolla (March 17-27); Gantry Plaza State Park (June 3 - 23, 2019)
This Sing for Hope Piano will be delivered Villa Musica in San Diego where it will inspire lives for years to come.
More Sing for Hope Pianos