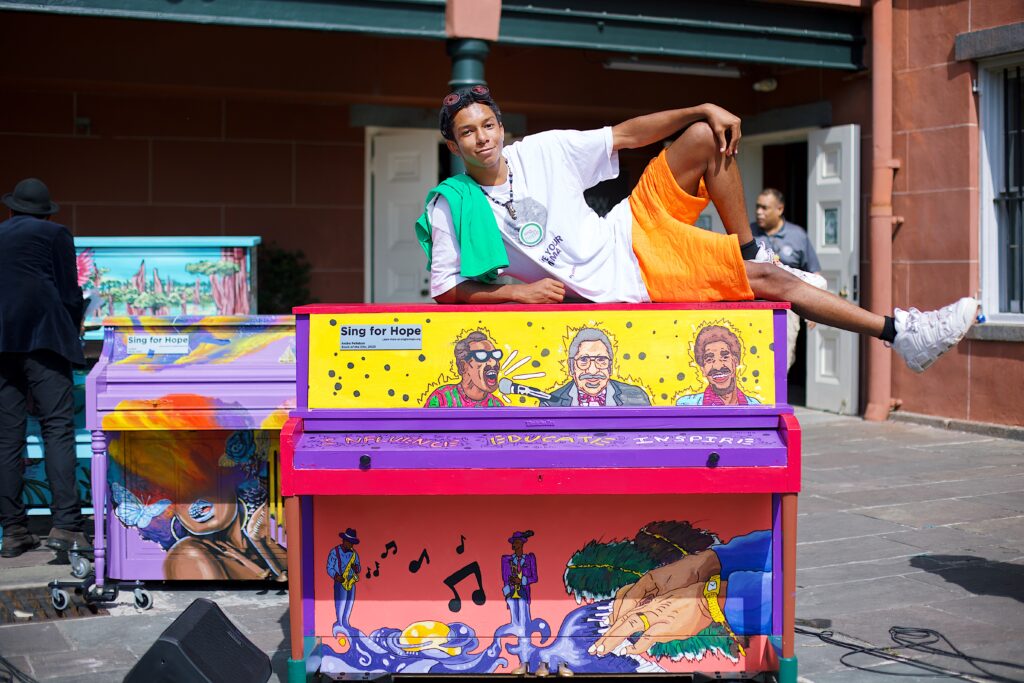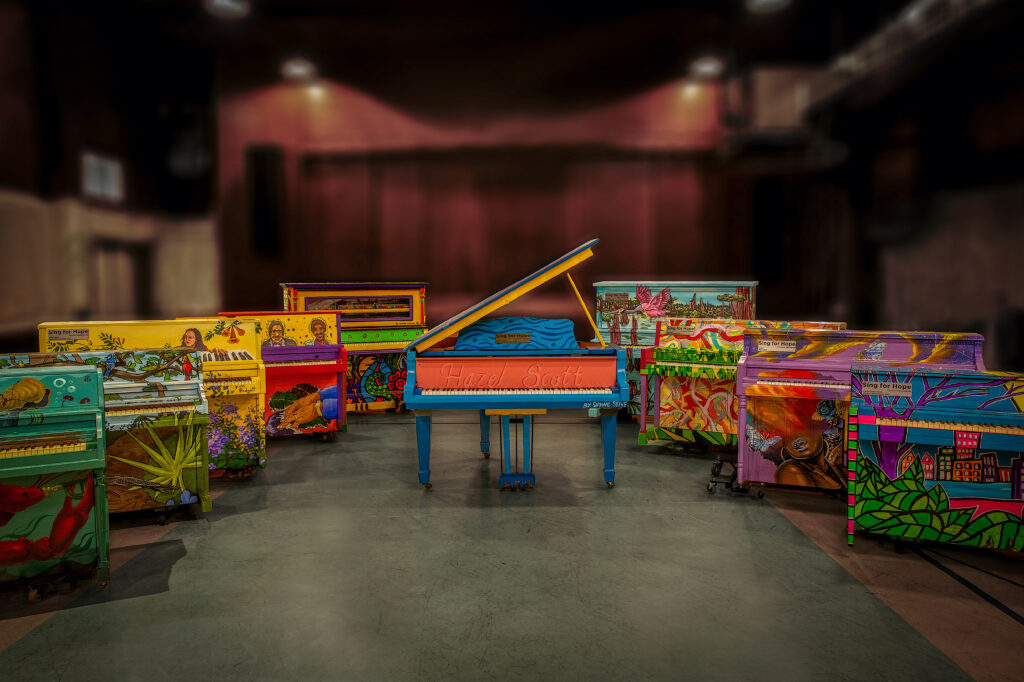 What is Sing for Hope New Orleans?
We are an annual project in New Orleans using pianos to create lasting works of art that beautify, inspire, and connect the creative communities of art and music with the local city. Fifteen artists will be given a massive studio space, all necessary materials, and a stipend of 1,000$ to create a Sing for Hope piano that will be added to our global collection. Every year our partners at the New Orleans Jazz museum host our Exhibition launch where the pianos are introduced to the public for the first time. At the end of this event, each piano is then moved out to its temporary location out in New Orleans. These location are specifically chosen to encourage growth of local business, encourage musical phenomena, and get as many people to experience playing as possible! After three weeks of public play, the pianos are then donated to businesses, organizations, and schools across new Orleans where they will be played and cherished for years to come. We are a part of a global initiative that uses creativity as a superpower to educate, empower, and uplift the underprivileged. Artists are adopted into a global network of creatives and philanthropists and has huge potential to grow the Nola creative economy, and individual artist careers.
SUBMISSIONS
Applications will be accepted through November 30 and close at midnight. Download the template and upload your design! If you are accepted, there is also a confirmation process to confirm your involvement in our project.
PAINTING / Studio information
Artists will paint their Sing for Hope Pianos at Jackson Avenue Evangelical Church collectively in the churches giant Gymnasium. All necessary materials are provided: primer, paint, sand paper, sinks for cleaning, ect. The only thing we ask the artists to bring is their own paint brushes!
January 5 - February 5
LAUNCH EVENT
Our 2024 exhibition is expected to be bigger than ever. All 15 Sing for Hope Pianos will be unveiled to New Orleans Saturday, March 23, 2024 at New Orleans Jazz Museum. From here, they will all be sent out to their assigned locations around New Orleans! PLEASE try and confirm you can be present on this day to showcase the project.
Public Play
The Sing for Hope Pianos will appear across New Orleans for public play March 29 - April 18. Collaborations between artists, businesses, organizations, artists, and the public spark and your piano gains the attention of thousands of visitors. We appoint each piano a person who takes care of the piano, covering it at night and opening it during the morning. After this, the pianos will be donated out to their permanent locations where they will last a lifetime! Artists are welcomed to make suggestions on locations!