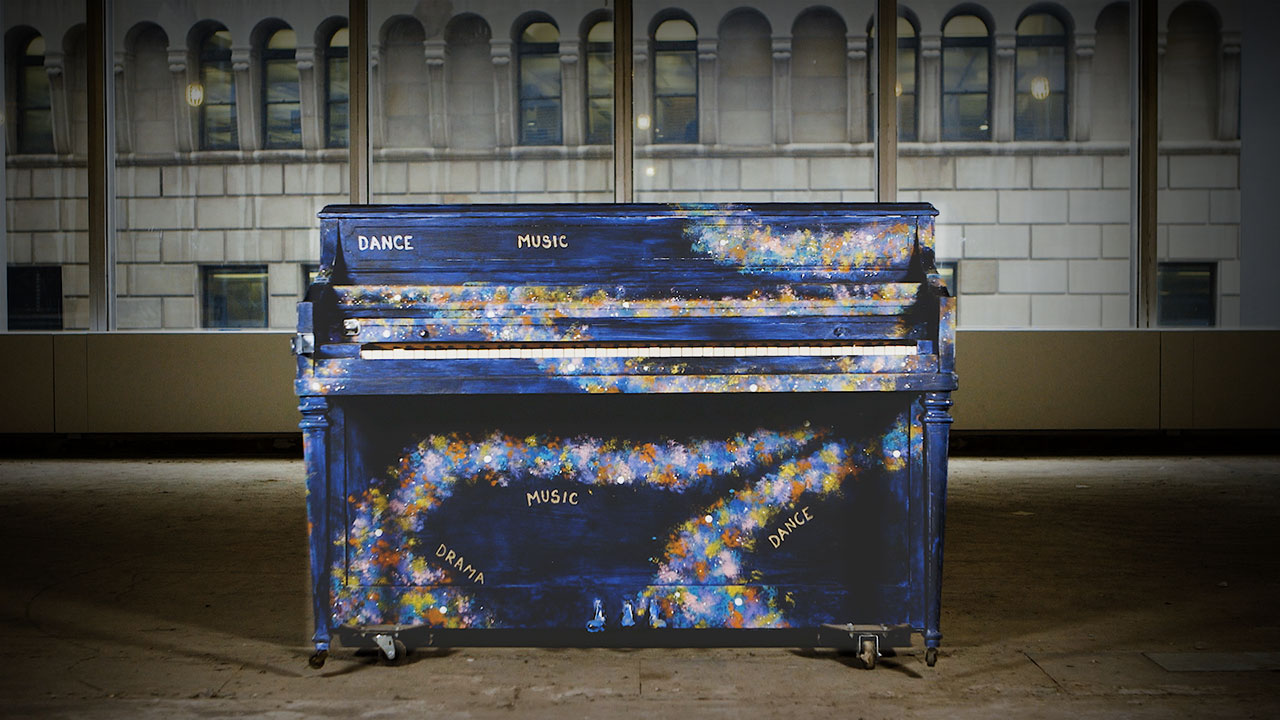 Artist Statement: In painting the piano, we aimed to create a representation of the beauty and magnitude of the performing arts, through a 5-line music staff winding and encircling the piano, and abstract, cosmic- inspired imagery and coloration. "Drama," "Dance," and "Music," inscribed in various places all over the piano represent The Juilliard School's three major disciplines.
Expanding the Beauty of the Arts
Students of The Juilliard School
Founded in 1905, The Juilliard School is a world leader in performing arts education. The school's mission is to provide the highest caliber of artistic education for gifted musicians, dancers, and actors from around the world so that they may achieve their fullest potential as artists, leaders, and global citizens. Located at Lincoln Center in New York City, Juilliard offers undergraduate and graduate degrees in dance, drama (acting and playwriting), and music (classical, jazz, historical performance, and vocal arts). This piano was designed by Matthew Quigley and Avery Roth-Hawthorne, students of The Juilliard School, with assistance from Howie Lien, Camille Pajor, Sabrina Tanbara, Jessica Gruenstein, and Ilia Laskin.
La Plaza de las Americas(June 4 - 24, 2018)
Theater Arts Production Company High School (Delivered Fall 2018)
More Sing for Hope Pianos